Australian Road Trip: Adventures Across Perpetual Summer and Gorgeous Beaches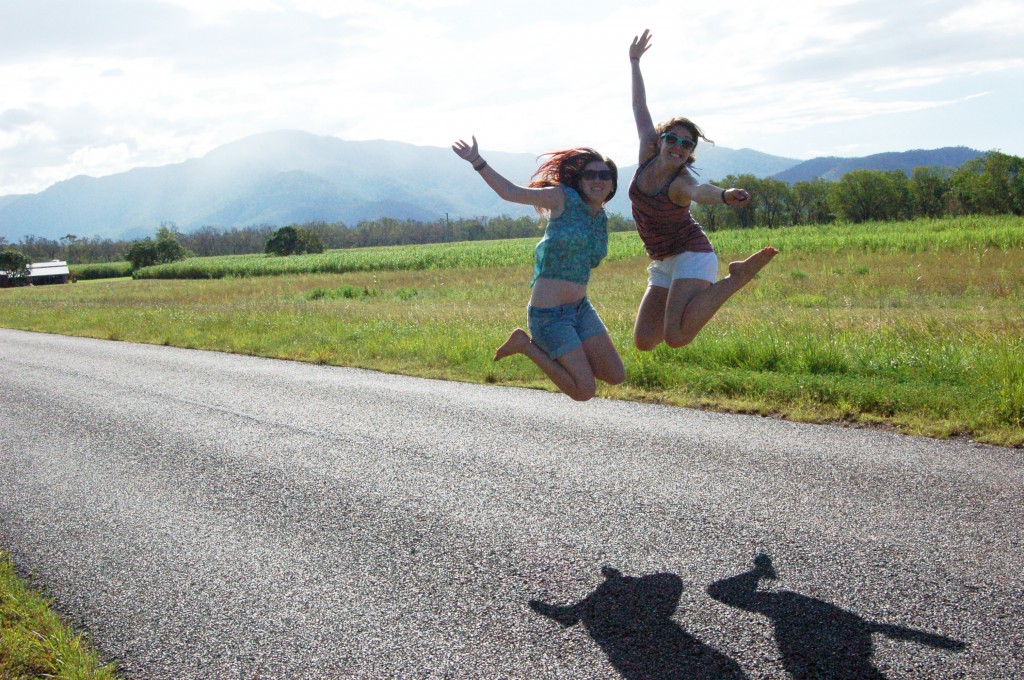 Don't get me wrong. I love it here, I really do. I love the perpetual summer and the gorgeous beaches. I love my classes. I even loved the rain, which until recently was unrelenting and would flood the roads and sidewalks with warm muddy water on a daily basis. It's just that I'm finally starting to understand why Australians keep asking me, "So why did you choose to study abroad in Townsville of all places?" There's not a whole lot going on here. Townsville is an hour south of the rainforest and only a few hours from places like Cairns and Port Douglas where boat trips leave every morning to the Great Barrier Reef, but without access to a car, it doesn't mean much. Being surrounded by beautiful places that felt just out of reach was starting to wear on me a bit, so I finally decided to do something about it.
Lecture recess was the second week of April and I saw it as my chance to get out and see Australia, or at least North Queensland. There were all these places that I wanted to go but all of the guided "adventure tours" I found were expensive and a little too structured for my liking. Instead I decided to get a much-needed taste of freedom and rent a car for the week. My plan was essentially, as I told anyone who asked, "to go north." (Speaking of plans, I don't really like them. Sometimes plans are necessary, but sometimes you can have a lot more fun without them so I tried to keep the planning to a minimum. )
For a day or two I thought about just heading north by myself until, to the great relief of my parents, my Australian friend Jenni decided to come along. Everything sort of came together at the last minute. A few days before we left we planned a rough itinerary based on where we hoped to go each day and spend each night. We picked up an adorable little car, bought some essentials (a cheap two-man tent, sleeping bags, some groceries, and a map of North Queensland), and set off north on what I–not so creatively–dubbed the "Australian Road Trip Adventure."
Most nights we camped. We found inexpensive campgrounds and, for two nights, inexpensive hostels and mostly cooked our own food. We were able to have fun and stay safe and do it relatively cheaply.
To be fair, we were helped along the way by some fabulously nice people, like the hostel owner who gave us our own private room for the price of a dorm-share and the rental car guy who let me keep the car for an extra day free of charge. The people of North Queensland really are some of the nicest, most helpful people I've met. I haven't been here long enough or traveled enough to say whether this is true of Australians in general, but I kind of suspect that it is.
Anyway, it was an amazing trip. We did everything I wanted to do: went fruit wine tasting, hiked through the rainforest, saw saltwater crocodiles, and snorkeled the Great Barrier Reef. We also did a lot of things that I never expected: jumped off a waterfall, petted giant eels, watched the sunrise where the rainforest meets the ocean, visited a butterfly sanctuary, and drank a lot of really good coffee.
Some especially memorable stops were Paronella Park, a charming Spanish castle in the rainforest, and Port Douglas, a laid-back beach town where I had a great time but got a pretty ridiculous sunburn. (Here's a tip for you: do not ever, under any circumstances, apply sunscreen to your entire body except for your pasty stomach and then lay in the Australian sun for three hours. It may seem like a good idea, but I assure you it is not.)
I returned to Townsville having beyond satisfied my desire for adventure. I saw a lot of great places in just one week, and I did it all at my own speed. It was perfect. If you ever have the chance to come to North Queensland, I highly recommend seeing it this way. There's a great self-drive trip itinerary called The Great Tropical Drive that you could use, or you could just drive north and see what happens. Either way, it's a beautiful area to explore and you won't be disappointed. Just remember what I said about the sunscreen.
If you're interested in seeing photos and videos from the trip or reading more about my time in Australia, check out www.katinaustralia.wordpress.com. Photos by Kat Montgomery.