4 Ways To Better The Environment In Any Destination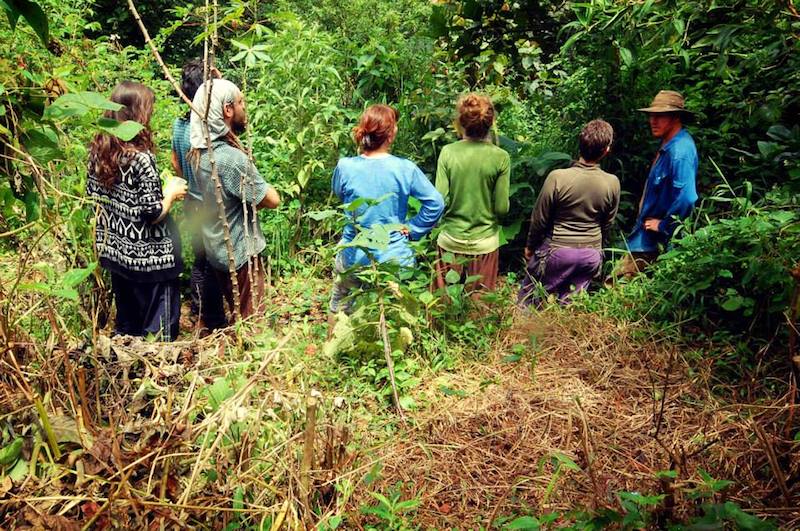 Travelling has its share of environmental challenges. Finding a way to enjoy the uniqueness of travel while still living sustainably proves quite challenging sometimes. In my journeys, I've tried to pay attention to understanding the local environmental challenges, and support them in whatever ways I can. Here are four ways to discover these local challenges and make a difference–no matter where in the world you are: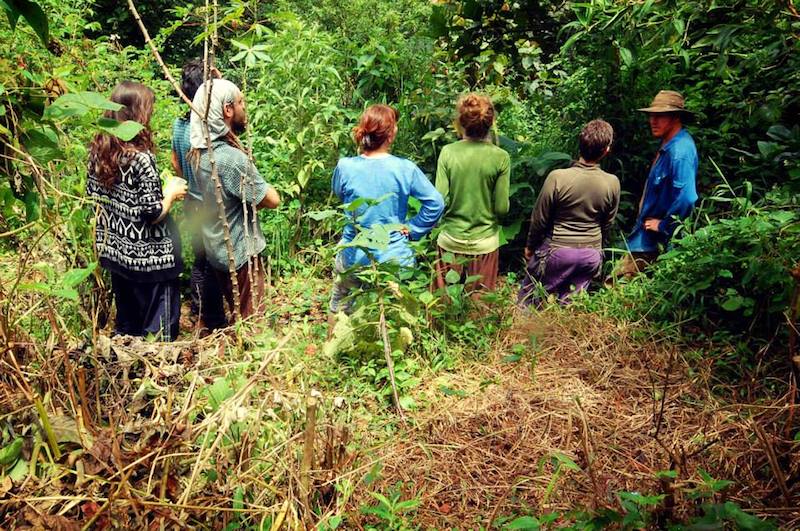 4 Ways to Better the Environment in Any Destination
1. Start Conversations.
Try out different types of accommodations, so that you have an opportunity to have meaningful conversations with locals. This means choosing smaller hostels owned and operated locally, staying with locals through networks like Couchsurfing or Airbnb and seeking out simple camping or eco-retreats and lodges in rural or forested areas.
Recently, I stayed with an Ecuadorian family at their little posada. When it began to rain, and I let out a small sigh, wishing for a dry walk into town, they mentioned that this is the first time it had rained here in two months and that the farmers in the area would be overjoyed. I asked why they thought it hadn't been raining and they responded "cambio de climatico": Climate Change. Rather then leaving this conversation there, I continued the chatter among a couple other travelers I met that day whom had also mentioned their dislike for the rain.
2. Look closely at posters.
Sure there is social media that promotes events, discussions, and conversations about environmental initiatives and issues, but when you are travelling, you're likely not tuned into the local scene on your social media accounts (but definitely seek them out when you can). Certain areas of the world also don't prioritize computer use, and so the good old paper poster is an important resource.
When you are walking down a street corner and see an interesting poster, take a closer look, understand it, and if it is advertising an event related to some environmental or social concern in the community you are visiting, consider going to the event to learn more. Posters can often be found hanging on the backs of bathroom doors, and on community cork boards in libraries, funky cafes and alternative art and food shops. These are also good places to take time to look at posters.
Recently, I took a walk in a beautiful neighbourhood of Quito, with a scarf across my face to filter out some of the fumes from the many passing cars. I realized I was seeing the same poster over and over again, which advertised a movement to stop the construction of a highway in order to keep the streets walkable and livable.
3. Seek out small scale local co-ops and start-ups, environmental nonprofits, and eco-friendly towns and sleeping options.
Figure out who in town does good stuff. That means reading guidebooks, talking to locals, keeping your eyes wide while you are walking, and doing some Google searching. Find the organizations that resonate with you, and that you think do good work around environmental initiatives in the area where you're travelling. Check local recycling depots, women's centres, offices of non-profit environmental organizations. If you are in an area with plenty of national parks, and special flora and fauna, consider looking into who is behind their conservation. Ask your hosts, or local people if there are any websites that feature local initiatives, events or listings. When you hear of a cool organization, look them up on social media networks and find out how you can get involved.
4 Ways to Better the Environment in Any Destination
4. Do something with the information you gather.
Starting conversations matters–with fellow travelers, friends back home, and locals too. Let the folks behind movements know that you support them by supporting their organizations–volunteer for a day, a week or a month; make a monetary donation if you can; promote them on social media networks; and go to events when you are in town. Also, closely reconsider the way you are travelling–what you are consuming and how you're doing it. Reconsider that local delicacy before you eat it (perhaps it's an endangered species). Think twice about hiking or boating through a pristine environment (the environmental practices of a tour company may be poor). Seek out tour operators and activities that work with the environment and the people that dwell within it, not exploit nature and people.
Travelling can be a super way to learn about what affects different populations in different areas of the world. Thinking critically about what you learned and how it applies to your life is the most important step of all.
Photos by Kayla Siefried.