How to Buy Birth Control in Japan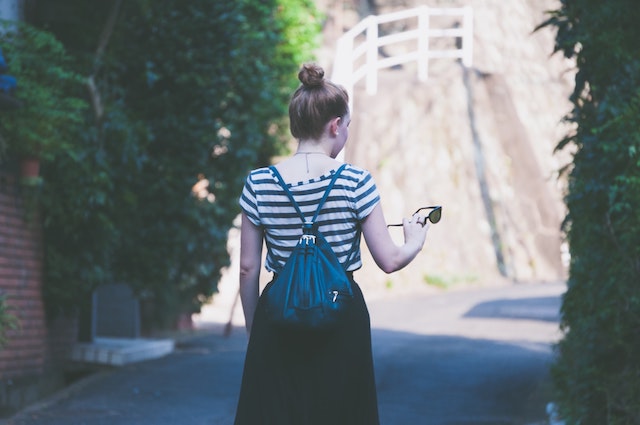 A few years ago, in the midst of my five year JET Programme tenure in Japan, I figured it was probably time to head to a gynecologist for a check-up as well as stock up on contraception, which, in my case, consisted of birth control pills. While my Japanese was probably around intermediate level at that point, an English-speaking gynecologist was a must for me.
This being my first time going to the "lady doctor" abroad, I asked around, consulting other non-Japanese English language teachers to see if there was any place close by that they'd recommend. Since I lived in a big city, naturally, there was. However, the only English-speaking gynecologists happened to be males and I was not satisfied.
After speaking with a few more English teacher friends, I finally learned about a female English-speaking gynecologist in a smaller town about an hour away by train from my city. More good news: a nurse at the clinic also spoke English. I called the phone number my friend gave me, booked the appointment, and a few weeks later, I was train-ing down to Nogata for my appointment.
I expected to have my check-up there, get my birth control prescription, and then just take it to any doctor in my own city to have it filled.
How to Buy Birth Control in Japan
Booked solid this Saturday morning, the clinic was a-bustle with moms and their babies as well as with several women many weeks along in their pregnancies. Finally, my turn came after an hour of waiting, and I went to a side room where the English-speaking nurse asked me a slew of questions about my medical history. Fortunately, she was exceedingly polite and nice, doing her best to make me as comfortable as possible as a new, foreign patient there.
Next, she informed me that I was required to take an STD test prior to any birth control being prescribed for me. The results would take two weeks to come back and then I could get the prescription.
As a last step, I was finally shown into the doctor's exam room/office for my own examination. I was well-taken care of by both the doctor and her nurse assistant, much better than I had been elsewhere. The doctor and I spoke briefly and I explained that I wanted to take her birth control prescription back to my city to have it filled there. (I basically wanted to avoid a trip all the way back there so soon.)
Despite the maneuvering I had to do to understand and then make all of this happen, I constantly felt assured that I was in good hands.
Unfortunately, she clarified, to get a doctor to dispense me birth control in my own city, I would have to have another examination there. Normal Japanese medical policy, she said. While I was frustrated, I knew it wasn't the end of the world and arranged to pick up six months of birth control in a few weeks, pending the STD test results. I subsequently learned that in order to be prescribed birth control, you have to have a yearly check-up and cannot purchase more than six months of birth control at one time.
A couple of weeks later, I returned to the little clinic in Nogata, and greeted the English-speaking nurse, smiling once again at her unusual friendliness. I'd brought about 18,000 Yen, or $180 USD, with me to cover the cost of the birth control. Although my Japan National Health Insurance was amazing in its coverage (you just pay 30% of everything), it did not cover birth control, which ran about 3,000 Yen, or $30, a month.
I paid, tucked the birth control into my bag, and told the staff I'd see them in another six months as going to another clinic to get birth control would mean another examination, too.
How to Buy Birth Control in Japan
Despite the maneuvering I had to do to understand and then make all of this happen, I constantly felt assured that I was in good hands.
In Japan, I have no doubt this was partially because, as a Caucasian, I was obviously not Japanese and with this, was often assumed to need help even when I did not need any. As a result of my overall positive experience, I continued to return to the same clinic and gynecologist for the remainder of my time in Japan.
Unsurprisingly, I also went on to refer her to other non-Japanese friends for both check-up and birth control needs. Luckily, as messy as I expected the process to be, it turned out to be a fairly pleasant one in the end.
Photo credit for How to Buy Birth Control in Japan by unsplash.com.