An Art Lover's Guide to Japan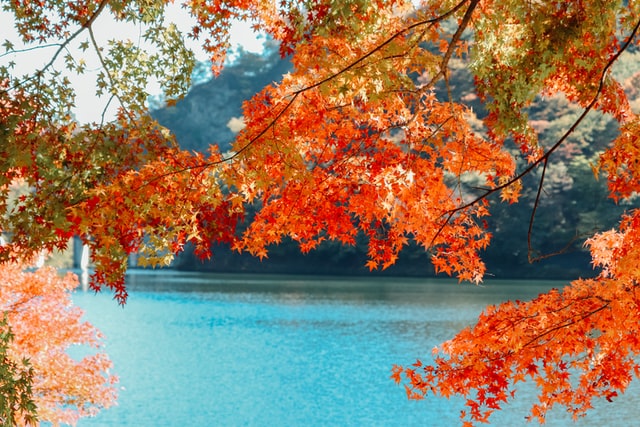 During my senior year in college, I took History of Japanese Art to fulfill the non-Western requirement of my art history major. I knew nothing about Asian art at all, much less Japanese art in particular. I learned so much during that class, I was thrilled a year later to have the opportunity to visit Japan and see first hand what I had studied. I was not disappointed, and am excited to share my five favorite places.
Each one is a special representation of Japan's history and culture at specific times of the country's history.
An Art Lover's Guide to Japan
1) Meiji Jingu Shrine
Located in the Shibuya neighborhood of Tokyo, Meiji Jingu is a respite of peace and quiet in an area that boasts the world's busiest intersection. It is a representative example of Japanese shrine architecture. Visiting is a cultural experience, since it is a shrine dedicated to Japan's oldest original religion, Shinto. Shinto is deeply rooted in Japanese life even today and values virtues such as the harmony with nature. This harmony is evident by the huge expansive forest the shrine is located in, along with many gardens.
2) Tokyo National Museum
Not visiting the Tokyo National Museum while in Tokyo is like not visiting the Met while in New York. Unheard of! It's a must-see because of they way it is able to encapsulate Japan's very long history within its walls. I wasn't able to conquer the whole museum in a day because it is so vast, so but I spent a few good hours wandering around and enjoying famous works such as Kano Eitoku's "Cypress Tree" and Utagawa Hirosage's series of "One Hundred Celebrated Places of Edo." Another favorite was the exhibits of swords, armors and kimonos because of their unique place in Japan's culture.
3) Asakusa
Asakusa is a district within the Taito, Tokyo that is home to one of Japan's oldest and most important temples, Sensoji as well as a Shinto shrine, Asakusa Shrine. Sensoji is a typical architectural example of a Buddhist temple and dates back to the 600s. It, too, is a cultural experience where visitors can purify their souls in a large fire pot and wash their hands at the waters. There is a large main temple but the small temples on the outskirts are impressive as well. Also worth noting is the general area of Asakusa, which is known for its many cultural festivals, great shops, eating destinations and people watching.
An Art Lover's Guide to Japan
4) Nijo Castle
Nijo Castle was built in the 17th century and used to house shoguns, or heads of the government, during their visits to Kyoto. It is one of the finest representations of early Edo culture in Japan. Visitors must remove their shoes to wander throughout the chambers, which are decorated with lavish paintings gilded with gold leaf and woodcarvings that were as impressive to visitors 300 years ago as they are now.
Some of Japan's most famous artistic masters such as Kano Eigaku are displayed within Nijo Castle's walls. Surrounding the castle is an impressive garden consisting of a large pond, ornamental stones and many pine trees that are worth a walk around.
5) Kinkakuji Temple
If you haven't already caught on, Japan is big on temples, shrines and castles. However, Kinkakuji Temple takes the cake. Also called the Golden Pavilion because this Zen temple's top two floors are covered in gold leaf, one of the most interesting things about this temple is the fact that each floor represents a different style of Japanese architecture. Visitors are not allowed inside but can admire it from across the pond and then continue through to the head priest's former living quarters, a teahouse, and the gardens.
Outside the temple area are souvenir shops and a tea garden where tourists can buy a well-deserved matcha green tea ice cream cone after a hard day of sightseeing.
Photo for An Art Lover's Guide to Japan by Unsplash.