The Ultimate Guide to Packing for Peru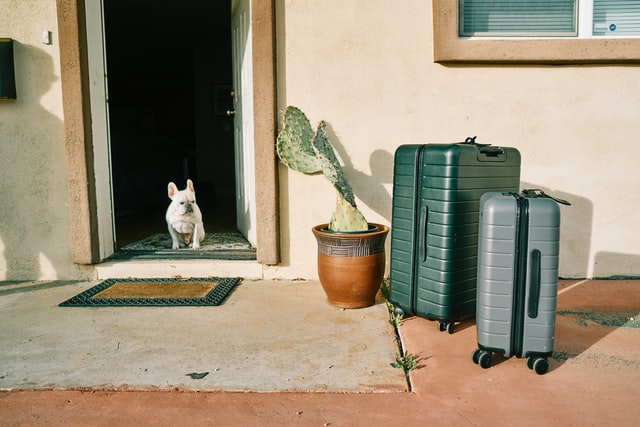 After I booked my ticket to Peru, my goal was to pack everything I needed into one backpack, and a laptop bag. I always over pack. In fact, once my neighbor asked me if I was going on a camping trip when he saw me bringing many bags down the stairs for a mere day trip. While packing for Peru, I was committed to lessening the load.
A lot of minimalistic packing research ensued, helping me to determine which clothing materials were best for multiple wears and quick drying after hurried sink washes. It turns out Merino wool is best, and Merino wool is expensive! A single t-shirt could run you upwards of $50. Ultimately, I decided on buying a few Merino wool items, and bringing the durable clothing I already had as second best.
Once my neighbor asked me if I was going on a camping trip when he saw me bringing many bags down the stairs for a mere day trip. This time, I was committed to lessening the load.
I would be traveling to Lima and Cusco. Both Lima's high and low temperatures hover in the 60s during August. In Cusco, the high could be as high at the mid-70s, but the temperature at night often dips below freezing. The majority of my two-and-a-half week trip will be spent in Cusco, venturing to Machu Picchu for two days. When I thought about packing for this leg of the trip I considered what I would need for the cool temperatures during the day and at night, as well as what I would need for a more active itinerary, like hiking Machu Picchu and exploring the other ruins.
I also needed to decide how much of everything to bring. Some of the hostels where I will be staying have laundry services, so I knew I could rely on that, at least once, if needed. Plan A is to wear most pieces for at least a week, and shower in some of the clothing, or wash it under the sink. In lieu of bringing my whole wardrobe, knowing I had to pack fewer items than what seemed normal, the more practical, less stylish pieces won out in the battle for space in my backpack.
Aside from clothing, and considering the destination of Peru, a few other essentials were packed. Since I would be working in Peru while traveling I wanted a safe, portable bag for my laptop. I found that Pacsafe bags are a good bet, a bit pricey, but worth it. For the times when I would not be carrying around my laptop, I purchased a neck stash for all of my valuables. This convenient little pouch hangs around your neck and can be tucked under your shirt hiding your cash and credit cards. For electronics' purposes I purchased the Bestek wall adapter, which converts 220 voltage down to 110 voltage, and can adapt to any outlet variation.
For the more specific details about the type of clothing and quantity I decided to pack, see the bulleted list below:
Clothing:
4 pairs of pants
North Face Linen pants (super comfortable, light, good for multiple wears)
White Sierra Lihue Capris (quick dry, light, SPF protection)
Outdoor Research Ferrosi Pants (durable, lightweight, practical hiking pants)
Cotton leggings (for bed)
1 Pair of running shorts
8 Tops
Patagonia Merino wool half zip sweater (This was a steal on Merino wool that I found online)
Cashmere shawl
Polyester long sleeve shirt
2 Layering tanks
2 Cotton t-shirts
1 Full zip sweater
Undergarments
4 Pairs of Exofficio merino wool underwear: (quick dry, breathable)
1 Pair of thick wool socks: when it gets cold at night
4 Pairs of cotton socks: (I probably will wish I had splurged on wool)
1 Sports bra
1 Spandex 'day' bra
1 Raincoat
1 Warm hat
1 Pair of gloves
Footwear
1 Pair of flip-flops (for the shared showers)
1 Pair of Merrell running shoes (hiking, walking, exploring)
1 Pair of Sanuk slip-ons (great for walking around town)
Electronics
Chromebook
Kindle
Bestek portable wall adapter (converts 220v to 110v)
Bellehop travel door alarm (extra safety in hotels, hostels, especially if traveling alone)
Miscellaneous
Toiletries
Sunscreen
Iodine tablets
"Sea to Summit" concentrated soap
Altitude sickness medication
Stomach bug medication
First Aid kit
Umbrella/poncho
Jumprope (doesn't take up much room, and is a good way to get in a quick workout while on the go)
Bags
Pac safe shoulder bag, Citysafe CS175 (fits an 11" chrome book and it is slash proof and RFID blocking pockets, zipper security)
Lewis N Clark, RFID Luxe Neck Stash
Northface backpack (where all of this is going!)
What do you recommend packing for a trip to Peru?