5 Extraordinary Christmas Destinations You've Probably Never Thought Of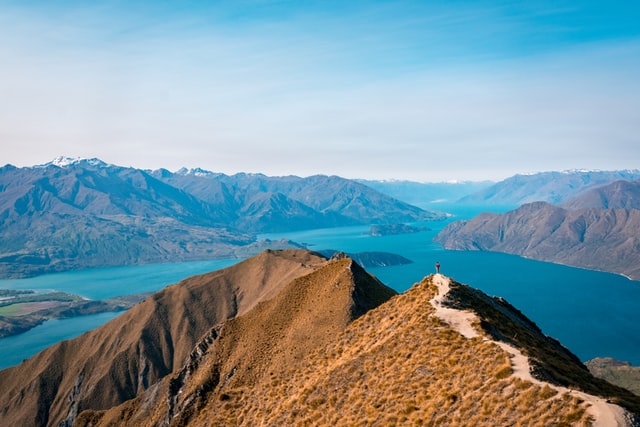 Since 2003, I've had a tradition of what I like to call "Running away from Christmas." I can't pinpoint exactly what it was that made me want to leave the country the first time, but I think it was the aftermath of a broken heart and a desire to not spend the holiday alone and miserable in my flat. I also used to be a teacher with two weeks away from college, and I didn't want to waste any of my time off from work.
In December 2003, I began my voyages out of the UK to try to ignore Christmas and create my own fun elsewhere. The key to a good "running away from Christmas" trip is to find somewhere either where they don't celebrate Christmas and where life goes on as usual, or where life goes on due to the large number of tourists and where places don't close over the festive season, even if Christmas is celebrated there fully.
Here are my top five Christmas destinations:
5 Extraordinary Christmas Destinations You've Probably Never Thought Of
This one was not a typical Christmas destination for me, as I went to visit a friend and her family. Unfortunately, this meant that I couldn't ignore Christmas, but it didn't feel quite so bad to take part in some festivities, as the sun shone and my companions were pretty easy going about the whole Christmas thing.
A walk up Mount Iron was in order to burn off the turkey on Christmas Day itself, which offered amazing views of the town and the surrounding mountains from the top. Take your pick of things to do on South Island: adrenaline activities in Queenstown, a trip down Milford Sound, the Transalpine Train trip, the penguin sanctuary in Dunedin, or select a Lord of the Rings film set location.
Salzburg and Bad Gastein, Austria
I changed things up for this trip, and found snow instead of sunshine. Salzburg is a beautiful place in the summer, and is equally as nice in the winter. When I was there, I found an ice rink next to the Mozart statue, with stalls selling gluwein by the hot mugful, plus a nice Christmas market (though I don't like Christmas, I do like shopping!). There's even a shop called 'Christmas in Salzburg' that's actually open all year round. It was quite odd to go there in August, but quirky and fun nonetheless. There was also ice hockey to watch.
Down the train line from Salzburg is Bad Gastein, a small ski town in the winter season. Choose a hotel with a restaurant or you may struggle to eat as this town does close up for the traditional European festivities. There's great skiing, but if you don't want to ski, take the cable car to the top of the mountain for lovely views, accompanied by a mug of hot chocolate.
I spent Christmas day in the town's spa, Felsentherme Gastein. There's a gym and a variety of indoor and outdoor pools, which are perfect for proper swimming, relaxing and playing, along with loungers and a restaurant. So, there's plenty to keep you occupied!
Palma, Mallorca
I've been to Mallorca many times, but only once during the peak summer season. For those trips, several of which were with groups of students on a college residential, I stayed in Magalluf, the stereotypical resort.
My Christmas trips were spent in Palma, the capital of the island. Palma, as I suspected, remained largely open, so it was possible to eat, snack and find things to do (including shopping!) for each of my mini breaks there. It was usually warm enough to be out in jeans and a t-shirt, or maybe a light jacket at times.
The cathedral is well worth a visit, and there are several museums and galleries, including one where, on the day I went, you could pay whatever you wanted to enter. Palma has a major bus terminal, so if you fancy travelling outside of Palma, public transport is plentiful and relatively cheap. I took a trip round the coast to check out Magalluf, and as I suspected, it was not thronging with people. In fact, I found it to be very pleasant!
Las Caletillas, Tenerife
And so to my most recent Christmas destination, and the one to which I will be returning this year. Tenerife is a lovely place for Christmas. Last year, I was welcomed by temperatures in the low-mid 20s (celsius), which meant that I could comfortably walk around in shorts and vest tops and reacquaint my pale skin with the sun that had been sadly lacking from my summer in England! As a destination famed for its year-round sunshine, it is a fantastic place to escape from a cold winter and, at four hours flying time from my chosen airport of Manchester, it doesn't feel too far to go.
I decided to avoid the major tourist resorts of Playa de las Americas and Los Cristianos and instead ventured north, along the east coast to Las Caletillas. It was a very small town, clinging to the side of a hill, and it only appeared to have one hotel, but it was the right mix of quiet and open for me, with some shops and restaurants, and beaches that were virtually empty. The island capital, Santa Cruz, is a short bus ride away, and was perfect for my favourite pastime of shopping. Also, a trip into the national park to see Mount Teide, the extinct volcano, is worth doing if you can drag yourself away from the sun for a day.
Cancun, Mexico
This was my destination for my first three years of Christmas excursions. I stopped going when the flights became prohibitively expensive, but this is a wonderful place to vacation. It has lovely sunshine, but isn't too hot, and there's plenty to do. Although 'Feliz Navidad' might be playing in the shops, nothing stops on the 25th of December.
Fly into Cancun, but don't stay on the strip; stay in Downtown Cancun instead. It's much quieter, not so tacky and is convenient for travelling to other areas in the Yucatan Peninsula. During my three visits, I went to Isla Mujeres, Cozumel, Valladolid and Playa del Carmen. My favourite spot was Isla Mujeres, a beautiful, peaceful island, just off the north coast of Cancun, where white sandy beaches were plentiful, but I often found myself alone on the sand. You can't visit Cancun without taking a trip to Chichen Itza, a truly spectacular Mayan site. I believe that health and safety dictates that you can't climb up to the top of the main pyramid any longer, which is a shame, as that was a highlight, but it's still worth the time and effort to go.
Photo credit by Unsplash. What are some Christmas destinations that you recommend? Comment below to share your experience with us!