When Wine-tasting in Argentina Goes Wrong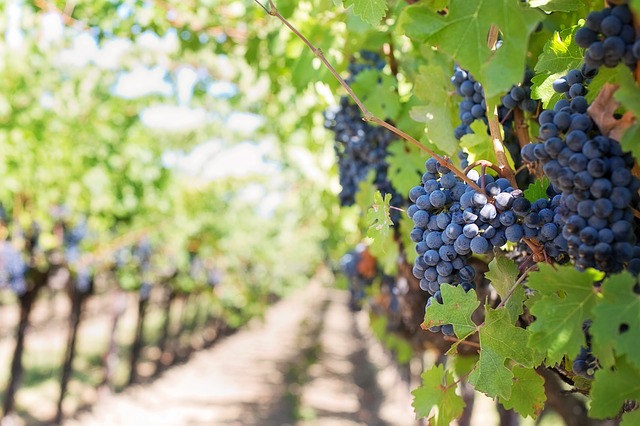 A romantic picture comes to mind when you think about touring wine country on a bicycle. So when Matt, the Australian Couch Surfer I was hosting, invited me to join him on the quick, six hour bus journey through the Andes to Mendoza, Argentina, I jumped at the invitation. He raved about it, regaling me with stories of the good, cheap wine and meat to be found in abundance there. He also assured me that it would be a reprieve from the polluted skies and crowded streets of Santiago, Chile. Or so I desperately hoped.
Even though it's just on the other side of the Andes, Mendoza is night and day different from Santiago. The culture is much more laid back and people seemed more eager to help a stranger find her way. The Italian influence in Argentina was apparent, too. In Santiago, good coffee exists, but you've got to know where to find it. In Argentina, it's everywhere.
After a couple of days meeting new people, eating good food, drinking wonderful coffee in the morning and decent wine in the evenings, Matt and I set out to explore the vineyards. It's true that Argentina is wine country, but so is Chile. Chilean wine is just as good as, perhaps even better than, Argentinian wine. However, it's often cheaper in Argentina, and most of the hostels in Mendoza offer it to their guests completely free of charge. Free wine is always better than cheap wine.
Money was running low and tension was running high, but at least the sun stayed out.
Along with a few new friends from the hostel, we took a bus to the outskirts of the city and found Mr. Hugo's Bicycle Rental. For just ten dollars we got an entire day's bike rental, plus a bottle of water and even some wine and a treat when we returned the bikes. We steered our bikes towards the general direction of Don Hugo's recommended vineyards, and let our taste buds guide us.
We couldn't have asked for better weather, as the February sun was warm on our backs. When we came upon a vineyard that looked promising (that is to say, every vineyard we case upon), we parked our bikes and went inside. Most of the vineyards offered a glass of wine for about two dollars, or a flight for four to six dollars. At one particularly beautiful vineyard I enjoyed a thick cut of steak, cooked to a medium rare perfection for just four dollars! After five hours of riding and tasting, we returned the bikes to Don Hugo and headed back to Mendoza, content with our bellies full of wine, steak, and olive oils.
I returned to Chile the next morning and Matt continued his travels north. Rejoining the rat race of Santiago was made more bearable with the fond memory of the days in lovely Mendoza. So fond in fact, that I sought to recreate the experience. A long weekend in October provided the perfect opportunity.
I gathered my boyfriend and two other couples and planned an Argentinian getaway. Unlike on my previous trip, when we had taken a night bus, this time we took a day bus, so enjoyed the views while crossing the mountains. But this is where the improvements on my previous trip ended.
From the bus station we hailed two taxicabs and made our way to the hostel I had reserved…only to find that it had been closed for weeks! That dismay was doubled when we realized our hope for finding accommodation was now dismal at best, due to Mendoza playing host to several large events that weekend.
I don't know how many times we pulled into a promising looking vineyard only to discover that it was closed. I think we visited four before we found one that was open.
Everyone turned to me for advice because I was the "veteran" in Mendoza. Not only was I the only one who had visited before, but I also spoke the most fluent Spanish and had the most travel experience. Talk about pressure! With only a couple hours of daylight left, we needed to think fast. We walked down the street looking for another hotel or guesthouse. We found a swanky hotel around the corner. I explained our predicament to the nice concierge and asked if there was anywhere we could stay for just one night. It didn't matter if we had to sleep on the floor—we just needed shelter! She ended up being our savior.
The kind concierge told us that she had a friend who rents out a house, which we imaged to be a kind of Airbnb situation. She gave us the address and called some cabs for us. The house was a bit far from the city center and lacked Wifi, but it was big and comfortable enough for the six of us, and a vast improvement from sleeping on the streets.
The next day was Sunday, so we knew the vineyards would be closed. Mendoza is a ghost town on Sundays, so we just hung out and discussed the following day's plan. But our anticipation was dampened on Monday when we were greeted with big black storm clouds in the distance. We tried to remain optimistic and prayed that the rain would hold off at least until we sated our tongues with some of that sweet Malbec.
We walked and walked and walked and finally found the bus stop. The bus we boarded did take us to vineyards, but nothing looked familiar to me. Mr. Hugo's Bicycle Rental was nowhere to be found either, although we did happen upon another bike rental that seemed more or less as good as Don Hugo's. Our wine day might be saved after all. Armed with helmets and maps, we set out towards the wine that was calling our names.
I don't know how many times we pulled into a promising looking vineyard only to discover that it was closed. I think we visited four before we found one that was open. Despite all the trouble we had already had, we maintained a certain level of optimism. We took a tour of the grape vines and tasted some excellent wine. En route to the next vineyard (which was, surprise! closed), the sky darkened. Thankfully we only felt a few raindrops, but by the time we arrived, our hands were stiff, nearly frozen to the handlebars. Finally, we decided to throw in the towel before it really started pouring. We returned our bikes and enjoyed a final complimentary wine tasting, then headed back to Mendoza. We had an early bus to catch in the morning after all. Or so we thought.
None of us really wanted to return to Santiago. Two and a half days in Argentina isn't long enough. While lamenting at the bus station how much we didn't want to go back to work, we got our wish. The bus driver informed us that the bus was canceled because of inclement weather. A storm had hit the mountain pass, and it was too dangerous to cross. Although that meant a hassle for work arrangements, we all silently cheered. We had an extra day in Mendoza after all!
We contacted our Airbnb host, and luckily the house was still available. The bright side of being stranded in Mendoza was that the sun came out. We fired up a barbecue and all agreed that this was a better way to celebrate my boyfriend's birthday. We slept peacefully that night, prepared to go back to Santiago the next day.
But Wednesday felt like Groundhog Day. When we got to the bus station, we were again turned away. The storm had been so bad that the mountain pass was closed indefinitely. It was too dangerous for buses to cross because of the possibility of being stranded there overnight. We were told to come back the next day, and because it would be open "for sure". Ha! On Thursday we were met with the same story.
At this point we were getting anxious. Because of extortionate ATM fees, we were reluctant to withdraw money, but no one but me had brought enough cash to cover the expenses of an indefinite stay in Mendoza. Not to mention the lost wages from missing so much work, or the hell we were going to be served from our bosses back in Santiago. Money was running low and tension was running high, but at least the sun stayed out.
The pass finally reopened on Friday. Because it was open for the first time in four days, the traffic was the stuff of nightmares. We were stopped at the border for over four hours. We boarded the bus at 9AM and finally arrived back in Santiago more than ten hours later, completely exhausted. My second trip to Mendoza wasn't as perfect as my first, but it's always when things don't go according to plan that the best stories are born.