A First-Time Guide to Staying in a Hostel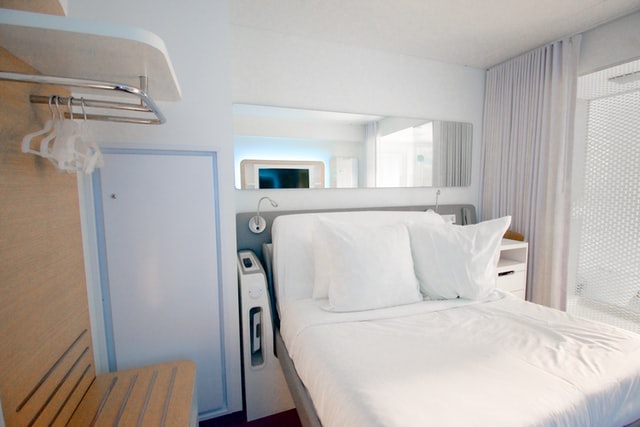 I've never stayed in a hostel before and had no real reason not to. So since I go more solo on my excursions, and in doing so have to watch my spending more, I decided to see what staying in a hostel would be like.
Despite general misconceptions and poor stereotypes, hostels have gotten a better reputation as a mostly safe and affordable option for travelers from all backgrounds and even age groups. For a first timer, like I was, it can be a bit hesitating to share a room with complete strangers and go down the hall for the bathroom. Yet, with some preparation before arriving and tips to keep in mind while being there, your stay overall can be a positive one.
Based on my experience, here is my advice for your first time staying in a hostel.
A First-Time Guide to Staying in a Hostel
1. Read up on reviews.
I stayed part of the last weekend in October at Hostelling International-New York City, the Manhattan location of this worldwide organization. Its parent owner, Hostelling International, has more than 4,000 locations all over the world and an overall good reputation. Websites like hostels.com, hostelbookers.com or hostelworld.com also can be used to search for information on hostels in your potential destinations and equally helpful personal reviews and ratings on them. Plus, you can also use Google Maps to map out their addresses to see what their surrounding location is like and get specialized directions to and from if needed.
2. Think about your room choices.
Especially as a woman, it's important to take into account how you would feel about certain accommodations way before you go. Hostels often have a number of different room setups, varying in cost and availability (they can require an upfront room deposit upon booking as well). For example, a private room with its own bathroom would be higher in price than sharing a room with four other females.
It's even possible to choose a mixed (or co-ed) shared room. With shared spaces, it's likely you will be assigned to a certain sleep arrangement: on a bunk bed. At HI-New York City, my room was set up for four people and I got a top bunk bed, which I was first nervous about for climbing up and down out of but everything worked out fine.
3. Pack comforts and essentials.
In most cases, hostels provide a safe for storing and locking up your belongings; locks can be available at an extra cost. I keep a travel combination lock in my purse, so I was able to secure the locker in my room at HI-NYC with no worries. With communal bathrooms, it might be good to pack flip-flops for walking to and from in as well as for going into the shower with.
I wasn't sure about bath towels so I did bring one with me just in case (HI-NYC did provide me with them). Earplugs are also good to have to help in blocking out noise. Bring small bills too for last-minute purchases such as a needed afternoon coffee or laundry usage.
4. Be sociable.
Hostels often have communal hangout areas like lounges and café areas where guests can get something to eat or relax or come and go. True, you might also "meet" people as they arrive in your shared room, but public areas often are a nice place to make small talk with other guests and hear about what they are doing. At HI-NYC, breakfast was included in the cost of my stay, so I took advantage of my morning mealtime to chat with one of my roommates, a Canadian, as well as two girls from England and Fiji, respectively.
Along with open spaces, check to see if the hostel organizes group outings. HI-NYC has guided excursions such as bar crawls or borough tours, and even special ones such as an outing to watch the Greenwich Village Halloween Parade.
A First-Time Guide to Staying in a Hostel.
5. Get secure.
As personal safety should to be kept in mind, a good hostel should have knowledgeable staff members who can tell you how to get around locally with no worries. Building security is also important. At HI-NYC, I got a keycard that doubled for getting both into my room and inside the inner part of the building after the front desk area. Maps and tourism booklets are a good thing to look for.
Many hostels can also help with transportation to and from the airport. With your stuff, it's best to not leave your phone or other electronics and valuables lying around in the open. Generally in hostels, people come and go at their own pace–particularly from your shared bedroom–so don't leave your things to chance.
6. Be open.
Staying in a hostel could be like reliving your college dorm days, for better or for worse. Yet, it's a place to meet new people or even get some different tips on what's in your destination. If you're still going solo, your hostel is a good base to head back to, especially if you need help.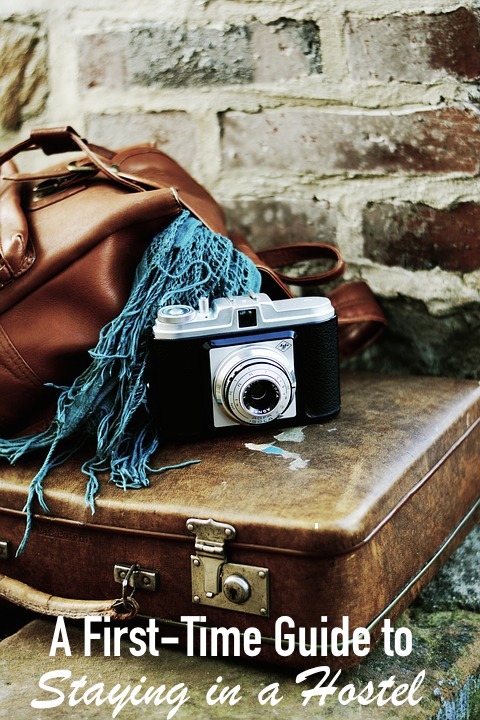 Do you have experience staying in a hostel? We'd love to hear about your experience. To share your advice with the Pink Pangea community email us at [email protected] We can't wait to hear from you. Photo by Unsplash.