Your Guide to Gluten-Free New York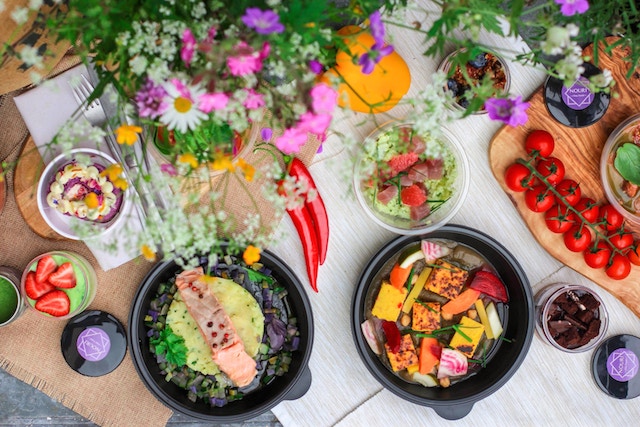 I have celiac disease, an autoimmune disease that requires me to eat completely gluten-free. I was diagnosed with celiac in the 1980s in the pre-internet era, a time before eating "gluten-free" was mainstream. Given my very early diagnosis, all of my travels have always been gluten-free.
Eating with a food allergy, intolerance, or celiac disease can be daunting outside of the home. There is a constant fear that your food could be contaminated and something will make you sick. Add in being away from home, foreign languages, and exotic cuisines, and travel can seem downright scary. With a little bit of extra research and some insider tips, gluten-free dining can be a lot easier than you think, especially in a city like New York.
Your Guide to Gluten-Free New York
Eating Globally in Gluten-Free New York
I am lucky to live in one of the more gluten-free friendly cities in the world. There are so many cuisines that are naturally gluten-free and New York City is home to many of these global restaurants. All you need is a MetroCard to "gluten-free globe trot" across the world without leaving NYC.
Italy
Senza Gluten is a 100% gluten-free Italian restaurant in Greenwich Village. The menu includes traditional Italian dishes such as lasagna, risotto, and chicken parmigiana. There are also decadent desserts including chocolate lava cake and tiramisu. The best part about Senza Gluten is there is no gluten in the whole restaurant so there is no fear of cross-contamination with gluten.
France
(Coming soon)
NoGlu is opening in the fall of 2015. This is the first American location of the Parisian-based gluten-free restaurant and épicierie. Enjoy traditional French pastries, takeaway food, and more from NoGlu when it opens on the Upper East Side. Everything is completely "sans gluten" (gluten-free).
USA
If good old American comfort food is what you are craving, head to Friedman's. The four Friedman's restaurants serve up traditional dishes such as a grilled pastrami reuben sandwiches, fried chicken and waffles, or grilled cheese sandwiches. The Friedman's staff is well-trained on gluten-free requests, the menu is clearly marked, and almost every dish (including sandwiches) can be made gluten-free.
Mexico
Look no further than Rosa Mexicano in Union Square for Mexican fare that can be prepared gluten-free. Rosa Mexicano has gone through training on gluten-free preparation and the menu is clearly marked gluten-free. Start off your meal with a gluten-free South of the Border twist that includes tableside preparation of guacamole and a margarita (tequila is naturally gluten-free!).
Korea
Traditional Asian dishes are often made with soy sauce which contains wheat as a key ingredient. Since wheat is off limits to those of us with celiac disease, finding a place that can prepare traditional Korean dishes, such as bulgogi or bibimbap gluten-free, is key. KuKu Canteen serves fast casual Korean food in the heart of Greenwich Village. KuKu Canteen can prepare gluten free, vegetarian/vegan, and dairy free options and often has weekly specials.
Tips for dining gluten-free in New York City and beyond
Make a reservation
When making a reservation, you open up the lines of communication with the restaurant. You can alert the restaurant about your food restrictions prior to dining and remind them when you arrive at the restaurant. Communication is key to making sure your food is prepared to meet your dietary restrictions.
Use translation cards
Translation cards are a wonderful resource both at home and abroad. These cards are alert the chef/management about your food restrictions in a foreign language. I use these both internationally and at home in New York City when dining out and requesting a gluten-free meal. There are both free translation cards and paid cards that are highly customizable and can highlight your particular food intolerance or allergy.
There's an app for that
There are many gluten-free and allergen-friendly smartphone applications that can help you navigate restaurants in your destination city. Apps like AllergyEats and FindMeGlutenFree have first-hand recommendations from other travelers that are also eating with specific food allergies and intolerances. These apps are GPS-based, so you can easily search for gluten-free friendly restaurants in your desired location.
Your Guide to Gluten-Free New York
Related Reading
Have you traveled to New York City? What are your favorite New York City food spots? Email us at [email protected]pinkpangea.com for information about sharing your experience with the Pink Pangea community. We can't wait to hear from you.
Your Guide to Gluten-Free New York photo credit: unsplash.com