South African Safari: A Conversation With Judy Paliva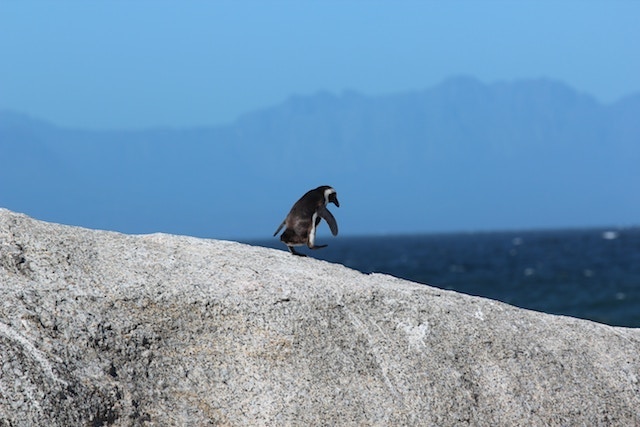 This month, we're interviewing women from all over the world and asking them about their safari experiences. We had the privilege of speaking with Judy Paliva about her South African safari experience. Here's a glimpse into our conversation.
South African Safari: A Conversation With Judy Paliva
Tell us about yourself. What do you do when you're not traveling the world? Where do you live? What made you decide to go to your most recent destination?
One of my passions is traveling, and I've been fortunate to have found my career in travel as a product development manager for a tour operator, and I can help many others have great travel experiences. I live near Philadelphia. I traveled to South Africa for my high school reunion, followed by a road trip with a few school friends.
How long did you go for? How did you spend your time?
I was away for 2 weeks, in Johannesburg, Cape Town, Stellenbosch & Franschoek (wine country!), the Garden Route stopping in Knysna, Plettenberg Bay, Storms River and the Tsitsikama Forest, ending at a private game reserve and conservancy in the Eastern Cape.
What were your most memorable experiences? What were the biggest disappointments?
The entire trip was terrific, and the South African safari sites were beautiful. The most memorable experiences are of course the game drives in open vehicles that even colder weather couldn't stop us from enjoying. We saw cheetahs, giraffes, waterbucks, zebras, black wildebeests, red hartebeests, impalas, kudus, elands, a black backed jackal, elephants, rhinos and lions.
We were privileged to see the lions hunt together as a group, although they were not successful on 2 attempts! In fact, we were also very happy to learn about game reserves conservation efforts to protect endangered species. Disappointments – maybe a bit a colder weather and rain than anticipated, but that was minor!
What do you wish you knew before you went?
Maybe to have brought a warmer jacket!
Any favorite restaurants/hotels/hostels/sites you'd like to recommend? Tell us what made them great!
Food everywhere was good and inexpensive for a US visitor. There is a Wine Tram tour from Franschoek, that brings you to many wineries for tastings and then you don't need to worry about driving and drinking.
Small places along the Garden Route were big surprises, such as Diesel & Crème in Barrymore with huge milkshakes in a multitude of flavors, a small restaurant in Storms River that specializes in the Banting Diet. The freshest fish are in Knysna and the biggest steaks are in Sandton.
Is there anything that women specifically should know before they travel to your destination?
The same advice for any destination or even at home – be aware of your surroundings. And for the shoppers – there are lots of bargains and unique souvenirs.
South African Safari: A Conversation With Judy Paliva
Related Reading
A South African Safari Without Borders
Why South Africa is Perfect for Solo Travel
43 South African Slang Expressions You Need to Know
Studying Abroad at the University of Cape Town
Have you traveled to South Africa? What were your impressions? Email us at editor@pinkpangea.com for information about sharing your experience and advice with the Pink Pangea community. We can't wait to hear from you.
Photo by Unsplash.