A Local's Guide to Tel Aviv Neighborhoods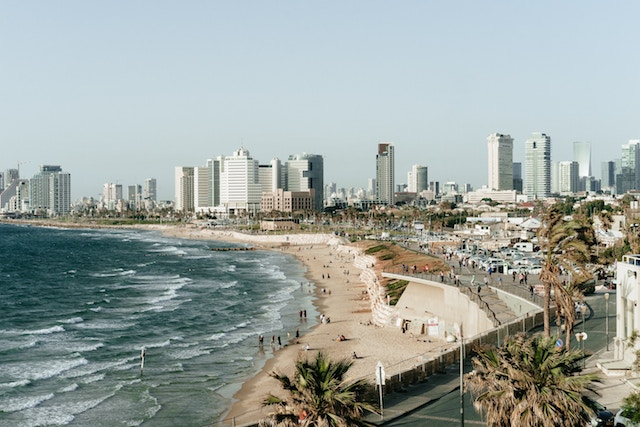 One night, my friends and I were heading to a club in Tel Aviv, when we stopped at a bar to use the bathroom.  The next thing I knew, we were flung into the middle of the dance floor. Turns out, we had ended up at a wedding celebration. No one knew us, but they didn't seem to mind. We danced and drank with the guests until we decided it was time to move onto the club.
Once we arrived, we were seated at the same table as the owner, who proceeded to give us complimentary cocktails. All in all, it was pretty typical Tel Aviv night.
Tel Aviv is not only the place I currently call home, but it is truly one of the most lively cities I've ever experienced. Everyone seems to be excited about life–the markets are bustling with buyers, music is heard throughout the street, and bars and restaurants stay open 24/7. Each neighborhood also has its own vibrant personality and beauty–perfect for someone who is passionate about photography.  Here are my favorites:
A Local's Guide to Tel Aviv Neighborhoods
Florentine
Home of the hipsters. This neighborhood, located in south Tel Aviv, is a bit run down with many unkempt buildings. Despite this, it has a ton of character and is often associated with a bohemian lifestyle since many of its residents are unconventional artists, wanderers, and adventurers.
Coffee shops, art studios, bars, and graffiti line the streets. It is also very close to Levinsky Market, a small outdoor grocery market that has the best spices, nuts, and coffee in town!
Highlights include:
Mezcal– Best Mexican food in Tel Aviv and a fantastic happy hour!
Salame Street: An artist street at the end of Florentine with tons of photographers' and painters' studios.
-24 Rupee: Great Indian restaurant, run by Israelis who traveled in India after their army service.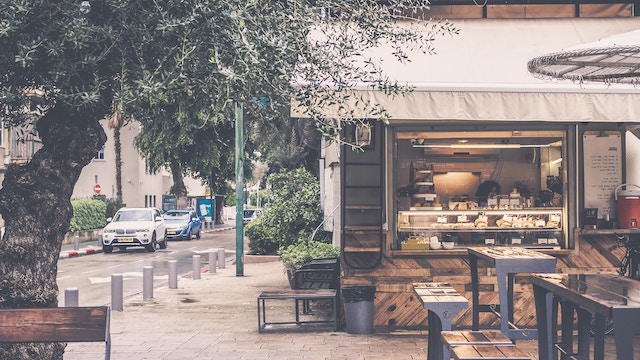 Neve Tzedek
When you step onto Shabazi Street, Neve Tzedek's main street, it feels as if you've left the Middle East and are suddenly strolling the streets of Barcelona or Paris. The narrow cobblestone streets lined with pastel painted homes define this neighborhood's beautiful aesthetic. I
t is my favorite place to photograph, and I could wander the streets for hours just snapping pictures of all the colorful buildings and unique architecture. Neve Tzedek is about five minutes away from the sea, about a fifteen minute walk to Jaffa and a ten minute walk to the bottom of the shuk (market).
Highlights include:
Suzzane Dallal Dance Center: Great contemporary dance shows.

The Old Train Station: This was originally built for the Jaffa- Jerusalem railway and was recently restored into a vibrant public place with cute museums, shops, and several restaurants. Also, Tel Aviv's Fashion Week hosts many of its events here.

Anita's Cafe: This ice cream shop sells the best frozen yogurt that I have ever tasted.

Jajo Vino: A very cute and romantic wine bar on Shabazi Street.
Jaffa
This is the ancient port city out of which Tel Aviv has grown. A historic and religiously rich neighborhood, Jaffa is filled with narrow passageways, ancient buildings and a great flea market with fabulous antiques. Every time I go, even if I tell myself I'll just head there for lunch, I end up getting lost in the deep history, texture, and culture of this incredible place.
Whether it's because I am admiring a wedding by the wishing bridge, or bargaining at the flea market, time ceases to exist.
Highlights include:

Abu Hassan: A restaurant that sells the best hummus in Tel Aviv.
The Container: A fun art bar that often has live music.
The Wishing Bridge: A zodiac bridge where you can go to make a wish.
The hip "Shuk" and food market.
Cafe Pua, one of Jaffa's many trendy and delicious restaurants.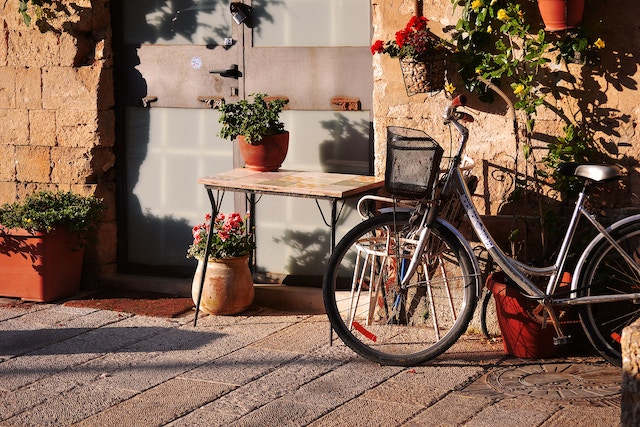 Yemenite Quarter
This neighborhood, otherwise known as Kerem Hateimanim, is a charming, quiet neighborhood nestled between the shuk, the beach, and Allenby Street, one of Tel Aviv's busiest streets. It is filled with uniquely constructed single or two story homes painted in a variety of colors.
Although it is located between two very busy hubs, Kerem Hateimanim remains quiet. Walk through the streets, taking in the ocean breeze, as well as the delicious smells of home cooked meals emanating from people's apartments, some of which are open to the public.
Highlights include:
Papas: A restaurant that serves delicious, affordable and authentic Italian food. (Try the mozzarella balls!
Soup from one of the many hole-in-the-wall Yemenite restaurants!
A Local's Guide to Tel Aviv Neighborhoods
The Old North
This is the area that I and many other Anglos (native English speakers) call home. A well-kept neighborhood, the Old North is home to many English-friendly places, including restaurants that always have English menus on hands and synagogues that run their services in English.
This neighborhood spans from Arlozorov Street to Park Hayarkon and from the beach to Ibn Gabirol Street. The area has a lot of quiet side streets, a great variety of restaurants, and fun, often less crowded beaches than the more central or southern ones.
Highlights include:

Basel Square: A chic group of streets lined with cafes and boutiques.
Independence Park: A beautiful, green park located just behind the beach with swing sets, exercise equipment, and a dog park.
The Tel Aviv Port: Shopping, a farmers market, bars, and restaurants all situated between the beach and Park Hayarkon.
Cafe Jeremiah: A restaurant that serves arguably the best Israeli breakfast in Israel!
Park Hayarkon: Tel Aviv's beautiful version of "central park"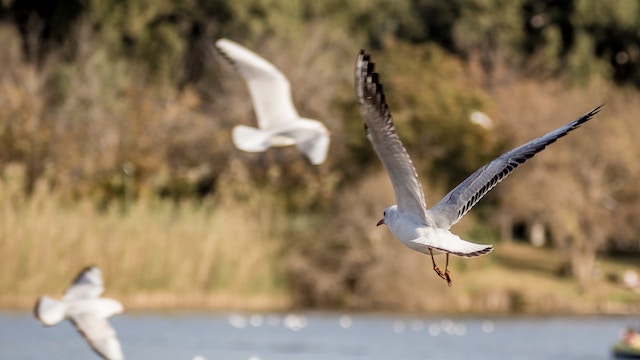 Central Tel Aviv
This area is the largest and most versatile of Tel Aviv. Home to tons of shopping on Dizengoff Street; serene public spaces like Habima Square, which is in front of Israel's national theater; and parks, like Gan Meir, it spans from Rothschild to Ben Gurion Street with Rabin Square, Dizengoff Center, and Frishman Street in between.
Highlights include:
Habima Theatre: The national theatre of Israel. Habima also has a lush garden where I love to take a book to read and sit in the sunshine surrounded by sunflowers.

Ashtanga Yoga: A wonderful, spacious, and well-kept studio with teachers who truly care about their students. Note, you'll find plenty of yoga studios throughout the city*

Frishman Sabich and Falafel: A restaurant that serves the best of two of Israel's national foods. It's definitely worth the twenty minute wait

Dizengoff Street: Great shopping, cafes, bars, and nail salons
Rothchild Boulevard: Cafes, restaurants, and great places to hang out
Rabin Square is the heart of Tel Aviv. It's the central square where many concerts, memorials, and celebrations take place. The square is named after Prime Minister Yitzhak Rabin, who spent his life dedicated towards building peace in the region. He was tragically assassinated in the square, and it remains a special places for Tel-Avivians and Israelis all over the country.
A Local's Guide to Tel Aviv Neighborhoods
Related Reading
Have you traveled to Tel, Aviv Israel? What were your impressions? Email us at [email protected]pinkpangea.com for information about sharing your experience and advice with the Pink Pangea community. We can't wait to hear from you.
A Local's Guide to Tel Aviv Neighborhoods photo credit: Jessica Shen.